Speaker Bang & Olufsen Beolab 50
Available Options
---
Payment options:
TNT, UPS STANDARD: Free Delivery to EU countries 5-7 working days*. Baltic countries 2-3 working days*

TNT, UPS EXPRESS: Delivery to EU countries 3-5 working days*. In other countries - 5-10 working days*

If the product has the "PRE-ORDER" status, the delivery time is 2 to 3 weeks*

We are the Official Retailer of the represented brands.
Our prices confirmed by the manufacturers and correspond to the world prices.
100% original brand products.
We guarantee products quality presented on our website.
You can pay for the purchase in any convenient way.
We will deliver your order fast and free of charge.
You can always take advantage of warranty and post-warranty service.
You can get a discount - perhaps this is the best offer for you!
You may not find these collectibles anywhere else.
Speaker Beolab 50 Bang & Olufsen / 2 pcs.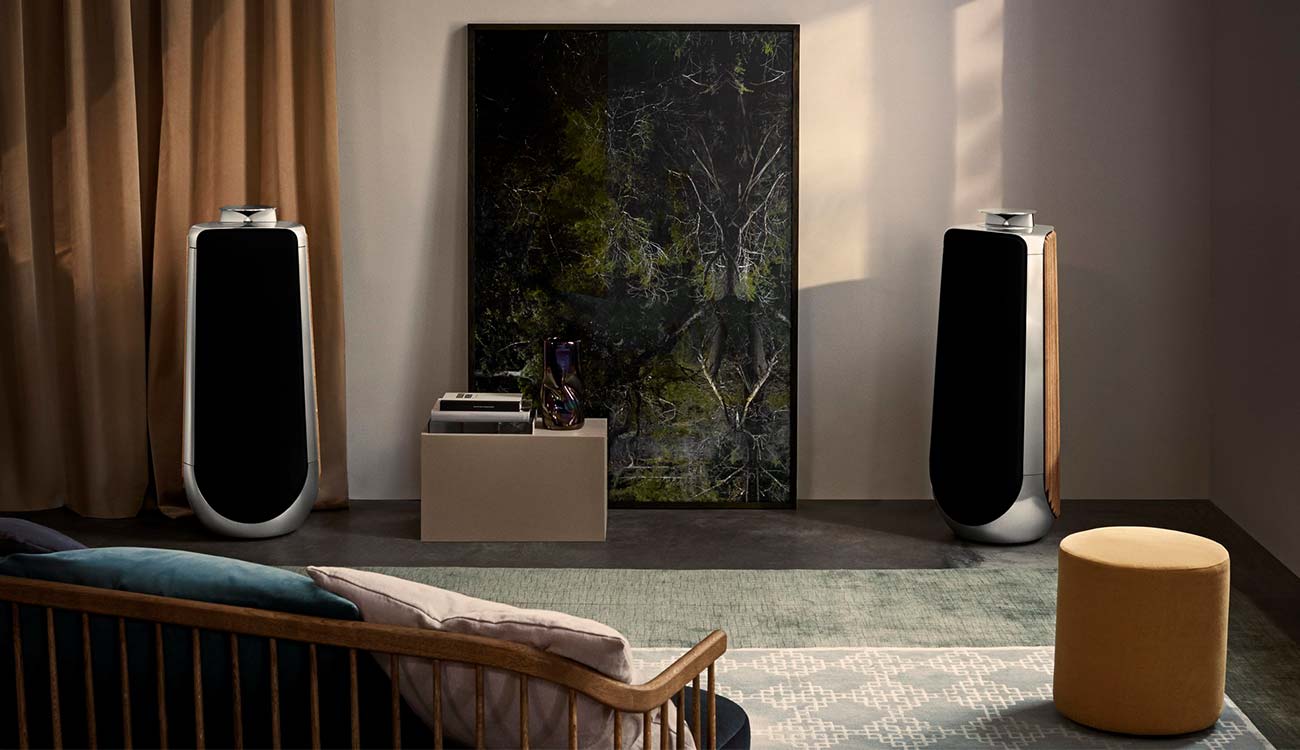 Continuing our endeavours to create the future of sound, the new BeoLab 50 Bang & Olufsen delivers truly exceptional performance with innovative sound controls and a uniquely unfolding design. A high-end active loudspeaker BeoLab 50 with a modest footprint that feels at home in any interior.
2,100 watts of power
Beam Width Control
Active Room Compensation


Designer: Noto GmbH

Dimensions: 103.6 x 45.5 cm

Front Cover: Black Fabric, Silver

Aluminium shell: Natural, Brass tone, Piano Black

Panel: Oak, Smoked Oak, Black Fabric

Weight: 61 kg

Wireless Input (Master and Slave speaker): Wireless Power Link (24 bit / 48 kHz), WiSA (24 bit / 96 kHz)

Analogue Input (Master speaker): Power Link, RCA

Digital Input (Master speaker): USB Audio (24 bit / 192 kHz) S/P-DIF (24 bit / 192 kHz), Toslink (24 bit / 96 kHz)

Digital Input (Master and Slave speaker): Digital Power Link (24 bit / 192 kHz)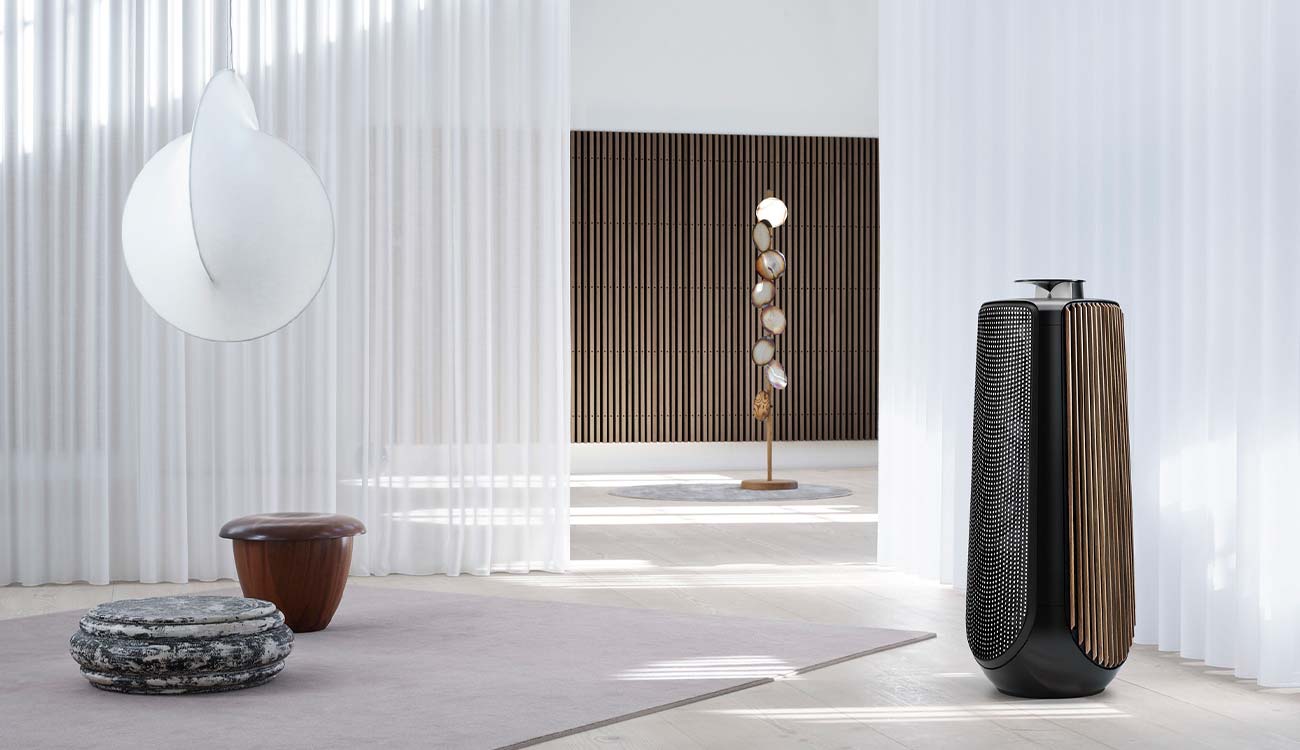 Amplifiers: For tweeter - 1 x Bang & Olufsen ICEpower 300 watts
For midranges - 3 x Bang & Olufsen ICEpower 300 watts
For woofers - 3 x Bang & Olufsen ICEpower 300 watts

Frequency range: 15 - 43,000 Hz

Speaker Drivers: Tweeter - 1 x 3/4-inch - double motion Acoustic Lens Technology
Midrange - 3 x 4-inch
Woofer - 3 x 10-inch

Digital Signal Processor:
DSP type
1 x Analog Devices ADSP-21489 - 400 MHz
Sampling rate - 192 kHz fixed


Features: Acoustic Lens Technology with directional sound beam control - On top of BeoLab 50 you find the motorised acoustic lens, which appears when the loudspeaker is switched on. The side 'cheeks' adjusts to wide or narrow, when you apply the unique Beam Width control, which decides whether you are having a sweet spot listening experience (narrow Beam Width) or are going for a wider sound dispersion aiming at multiple listening positions in front of the speaker (wide beam width).

Control - Use the Bang & Olufsen app for IOS and Android for controlling and setting up specific listening positions and adjusting the beam width. In addition, you can operate your BeoLab 50 with either the BeoRemote One or BeoSound Essence Remote.

Download Product Sheet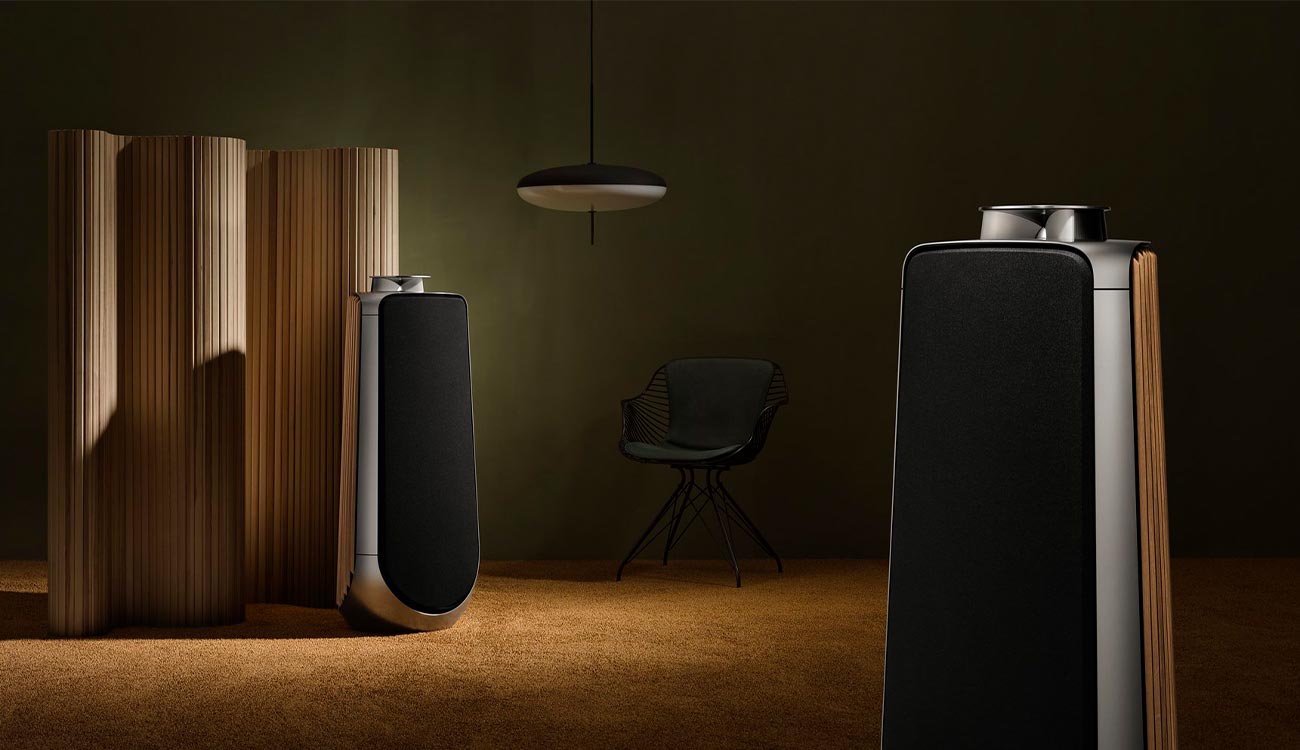 Acoustic systems
Floor acoustic system
*
Collection
BEOLAB
*
Frequency (Sound)
15 - 43.000 Hz
*
Connection
Wireless
*
Dimensions
W x H
28.5 x 103.6 cm